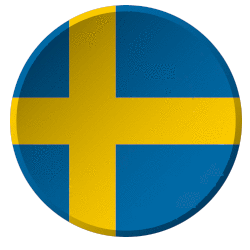 Due to the prevailing situation with covid-19 (the corona virus) and with the fact that we have significantly fewer bookings on our departures, the Swedish Transport Administration, in consultation with our airline Amapola AB, has decided to make changes to our air traffic during the period 30 March through April 30, 2020.
This means that from March 30, 2020 until April 30, 2020, we will have a departure from Vilhelmina to Stockholm Arlanda at 06:00 in the morning and a return at 18:45 from Arlanda up to Vilhelmina, Monday-Friday. . The Sunday trip looks like the following departure from Vilhelmina to Stockholm Arlanda at 14:10 and return from Stockholm Arlanda to Vilhelmina at 16:50.
If you have booked trips during this time period, you will receive a message from our call center, regarding the changes concerned.
If you have any questions, you are more than welcome to call us on 0046(0)940-398 88.
South Lapland Airport keeps updated with the latest developments and follow the recommendations of the Swedish Public Health Authority. At the airport, we have pinned information from the Public Health Authority regarding the Covid-19 disease in the departure and arrival terminals to all our travelers.
We advise anyone affected by fever, flu and/or coughing to refrain from traveling in any capacity. We implore all travelers to stay updated on the recommendations of the Swedish Public Health Authority: https://bit.ly/2IRiM9H
South Lapland Airport
The Gateway to the Wilderness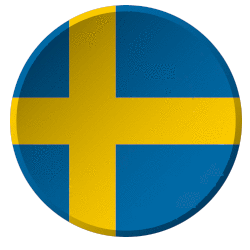 Contact Us
Opening Hours:
Monday – Friday  05.00 – 21.00
Saturday – Closed
Sunday – 15.00 – 21.00
Members of staff are always present until the last flight has arrived.
Reception/booking:
Phone no: +46(0)940-39888
E-mail: airport@vilhelmina.se
| Time | To | Flight | Status |
| --- | --- | --- | --- |
| 06:00 | Stockholm, Arlanda Airport | HP659 | Startat 0600 |
The AiRport
When you have landed at South Lapland Airport, and the aircraft's engine has stopped, the silence is complete. Mountain tops tower above the horizon. Perhaps you'll catch a sound of the birds or the wind. The beauty of the surroundings leave many in awe.
bokningar
Amapola Flyg AB operates the Vilhelmina-Stockholm route since 1 July 2018. You can make your reservation at Direktflyg.com. If needed, we will gladly assist you in making your reservation and booking transfers with taxi, bus or train. Just give us a call on +46(0)940-39888
sOUTH LAPLAND
The magnificent scenery with its mountains, lakes and deep forests is together with the local culture the main features of South Lapland. This is a place that captures many hearts and many guests choose to return again and again.
welcome to south lapland
South Lapland is part of the last European wilderness. 10,000 lakes, ancient forests and over 150 peaks are part of a wild and exotic landscape the size of Belgium. There is something for everyone to discover here.
South Lapland Airport on Instagram
This error message is only visible to WordPress admins
Error: The account for southlaplandairport needs to be reconnected.
Due to recent Instagram platform changes this Instagram account needs to be reconnected in order to continue updating. Reconnect on plugin Settings page